• Multi-color front print of our popular 2 OF A KIND design with Lion logo print on back in one color.
• Printed on a Black tee

• OGABEL woven label on inside of neck.
• Double-needle bottom hem and sleeves.
• Shoulder-to-shoulder tape. Preshrunk to minimize shrinkage.
• 100% Cotton Tubular Jersey.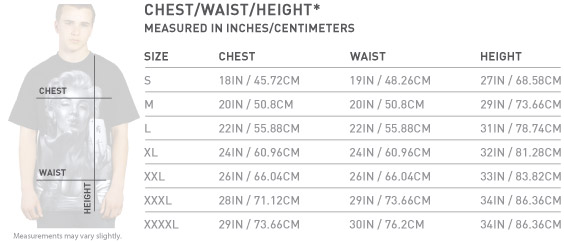 Great bday gift for the hubby! He loves all OG Abel shirts. Great quality.

awesome graphics and cool design. keep up the good work.

One of the best designs! Sizes fit perfect

Simplesmente incrível !

Skulls and skeletons are dope, especially when they are done by OG Abel. Love the concept and keep banging out these killer designs.

THE CONCEPT ON THE TEE IS DOPE BUT WHY ALWAYS DOES OG ABEL HAVE TO PUT SKELETONS IN BETWEEN 2 WOMEN??? ITS KIND OF PLAYED OUT AND AT THE SAME TIME IT WOULD'VE BEEN GREAT TO HAVE THE KING BACK IN A NEW T-SHIRT WITH 2 WOMEN. I SEE SKELETONS IN PRACTICALLY EVERY BRAND OF INDEPENDENT CLOTHING LINE. THIS ONLY STOPS ME FROM BUYING THIS DOPE CONCEPT ON THIS TEE SHIRT. OGABEL response: Thank you for your opinion we appreciate it very much and will take it into consideration. However, we are not in the business of pleasing just one point of view, one team, one race, one gender, creed or style, and "played out" is not really a factor on why we do art. We create because we love it and because we are free to do so without limitations. "Artists can color the sky red because they know it's blue. Those of us who aren't artists must color things the way they really are or people might think we're stupid." ~Jules Feiffer