Mans Ruin design by OGABEL
The "Man's Ruin" design is a tattoo collage classic. It is such an iconic, cool and popular theme today as it was over a century ago, maybe even longer.
It depicts the vices or pleasures that can very often lure a man into the grips of temptation. Gambling, alcohol and women are the three basic elements that have given this design its popularity throughout all of those years.
In our version of it we decided to add "power" (gun) and "time" to it, which somewhat makes it more relate-able to the mentality of today's young male population.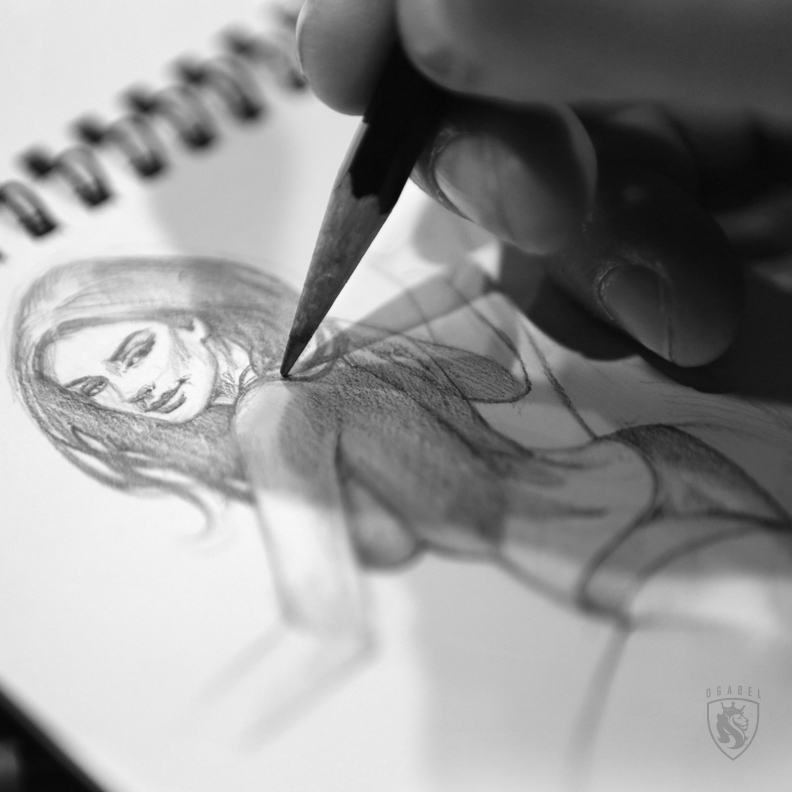 The first strokes of the pencil form the shape of a beautiful woman which is synonymous to the main and I would say the most powerful of the vices of this design. She will also be part of the clock's face in which her legs represent the hands of time.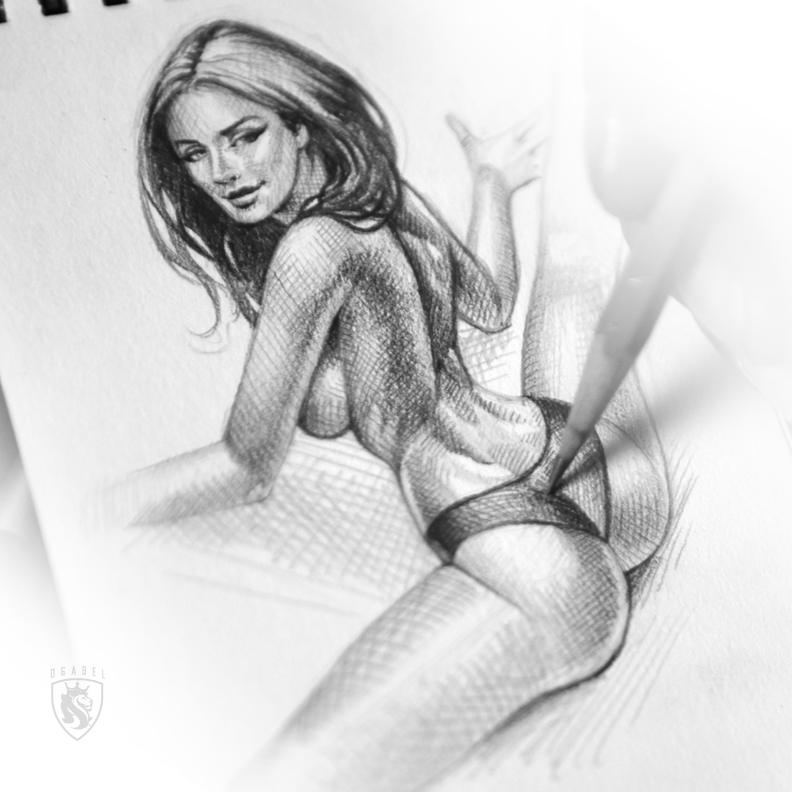 A crosshatching technique using a 2h pencil is preferable when working on a rough idea or concept.
You will notice that most of our preliminary art is done using this fast technique. It is a speedy way of applying and adding variable light and dark tonal shades to enhance composition and add dimension to a design idea in one or sometimes a few directions.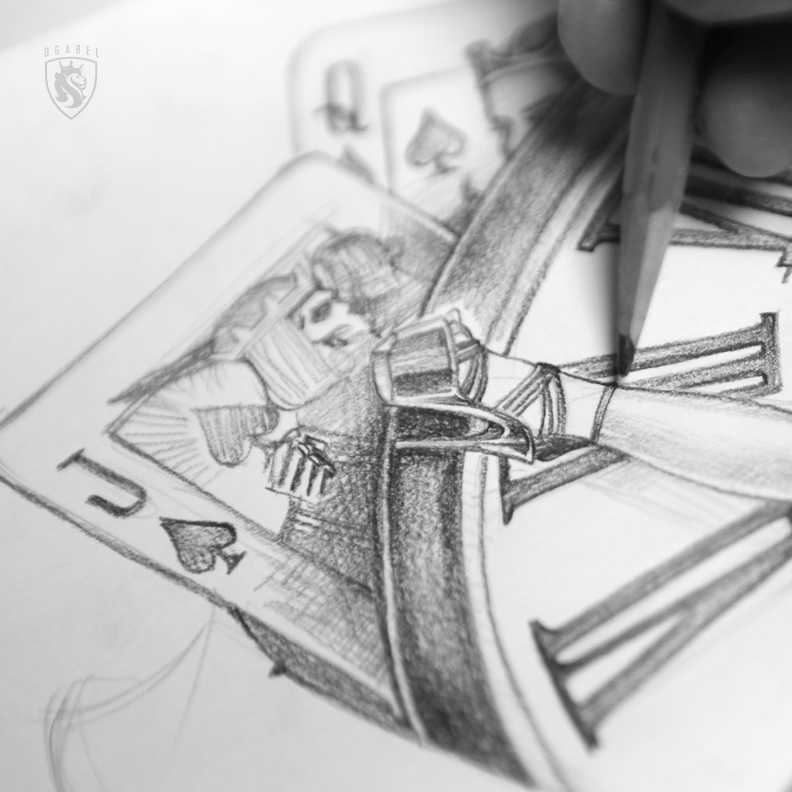 The idea of using the girl's legs to depict the hands of time came from our other classic design called "Time" which was released a few years ago.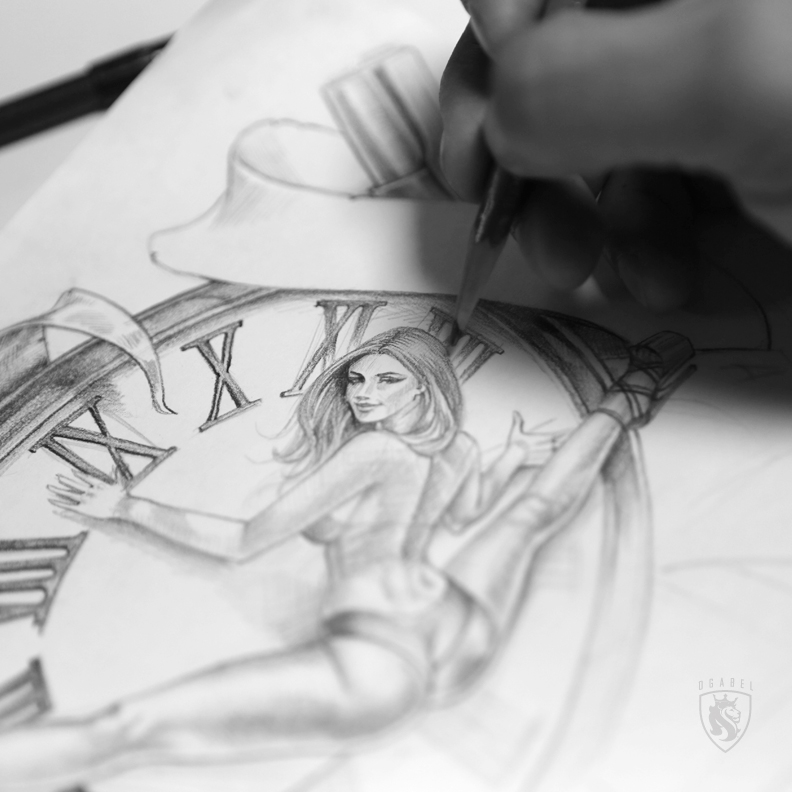 Here we are drawing in the roman numerals and other detail on the clock.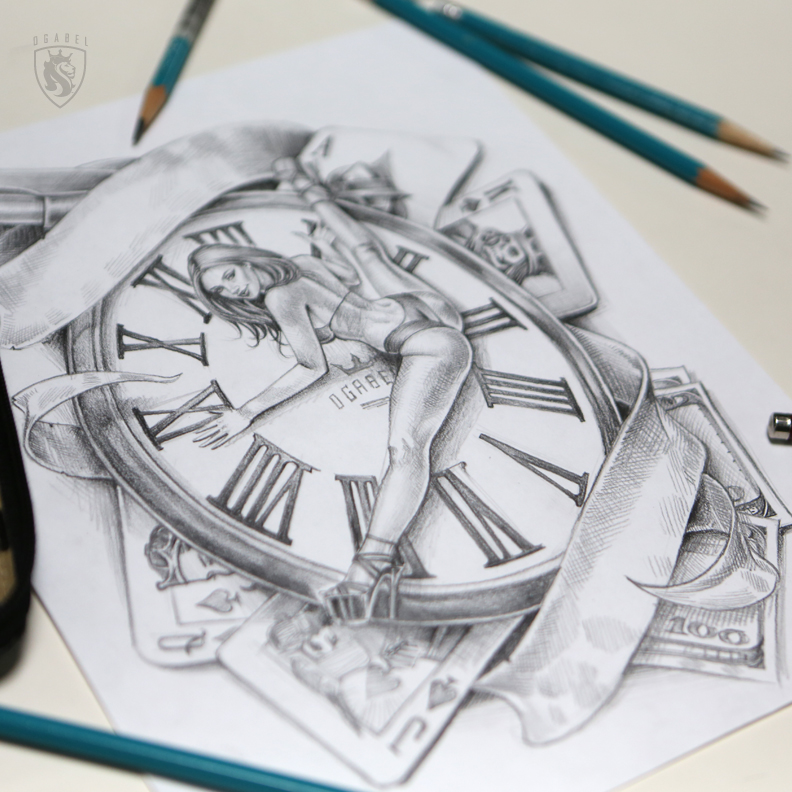 The above sketch is complete and ready to be scanned into the computer and will be re-illustrated using the airbrush tool in Adobe Photoshop until it looks like what we have on the image below.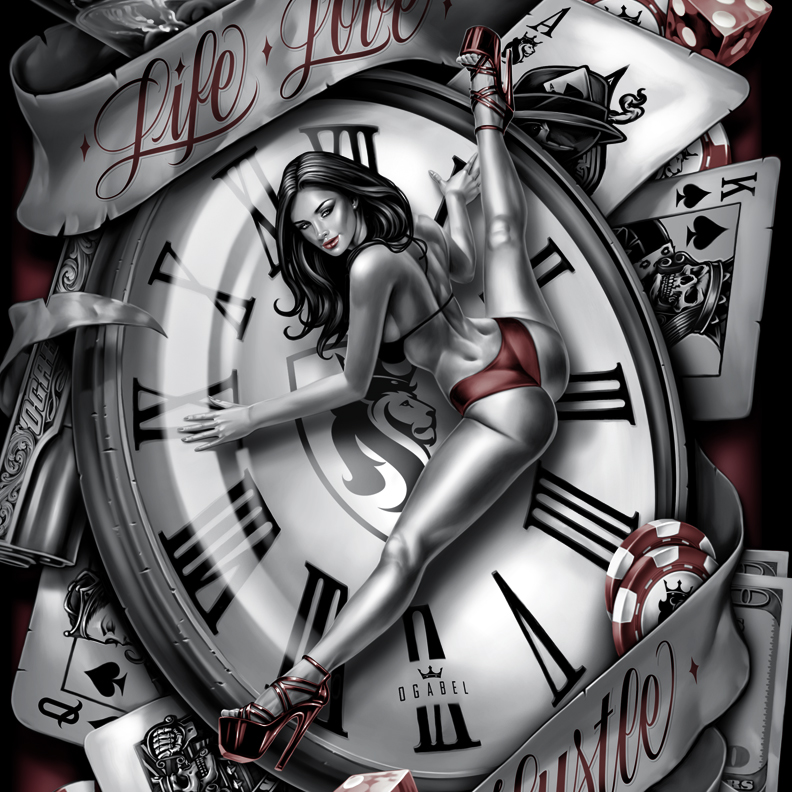 It image can be found on a few different products offered within our online store, including crewneck sweater, men's tee, and limited edition signed and canvas print.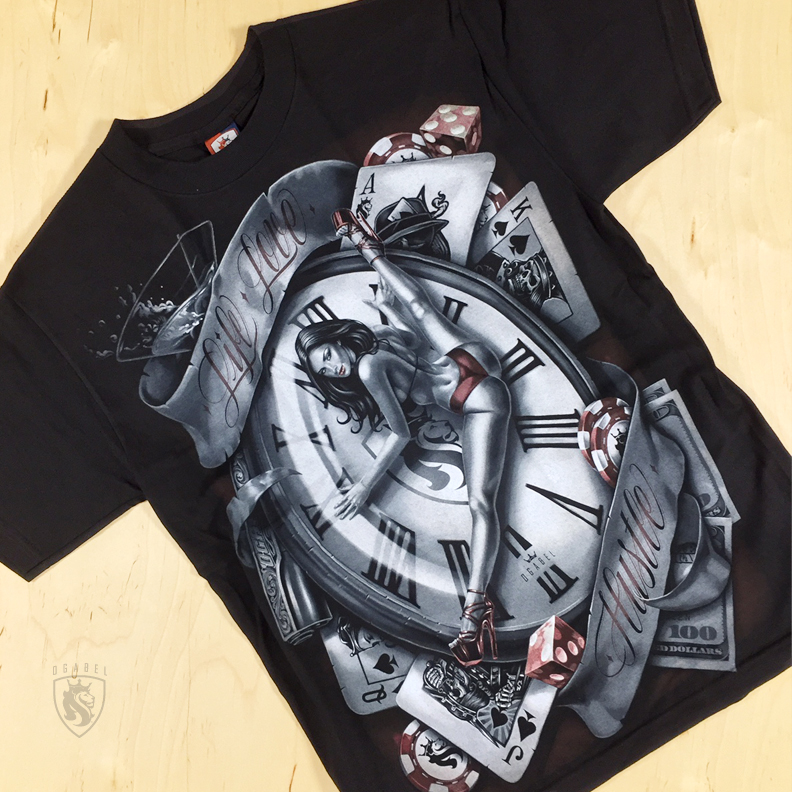 Limited edition of 100 canvas, signed and numbered with a certificate of authenticity.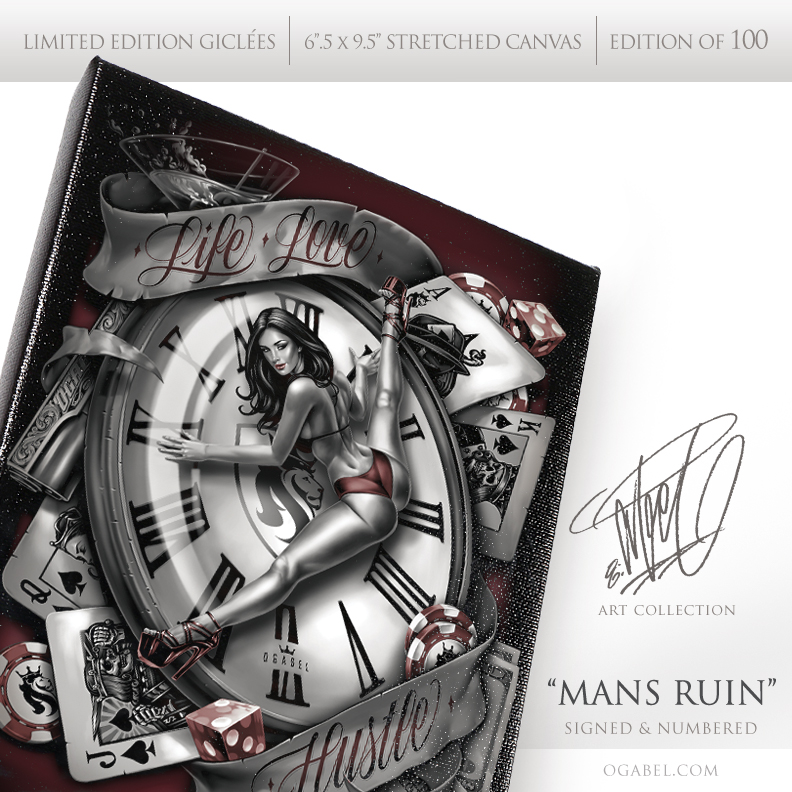 Explore Popular Articles
This year has been a crazy roller coaster of a ride made up of unprecedented events nationally and g

Have you at one point or another felt so passionately about something that you just can't seem to ge

Playing Cards have been around for a very long time. Some say that they may go all the way back as f