AK-47 Design by OGABEL
The AK-47 has long been a popular firearm in the hood and around the world. This powerful weapon was invented in 1947 by Mikhail Kalashnikov of the Soviet Union.
I remember the first time I saw and held one of these reliable and dependable bad boys, I was in my early teens. It belonged to one of my older homies. This beautiful assault rifle with its "Russian red" stained maple wood stock is symbolic of the power many south central LA drug dealers and gang leaders portrayed and sometimes used as protection from the mid 1980's to the early 90's. To hear the thunder coming off of it as it was sometimes discharged on various occasions was highly impressive and left your ears ringing for days!
This is the preliminary sketch depicting the skull holding in his hands the assault weapon.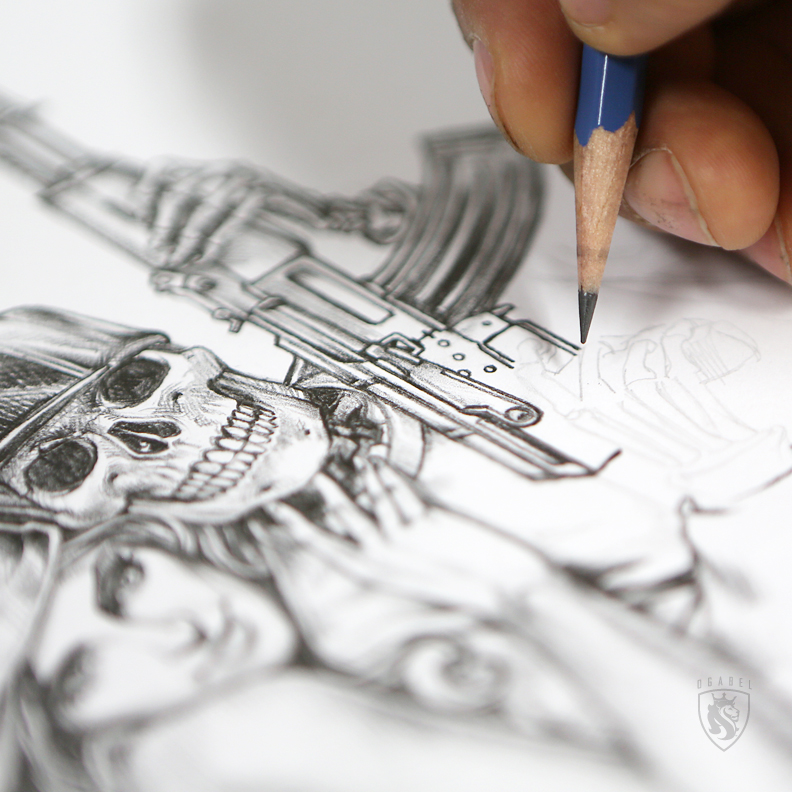 It's finger on the trigger ready to blast and protect.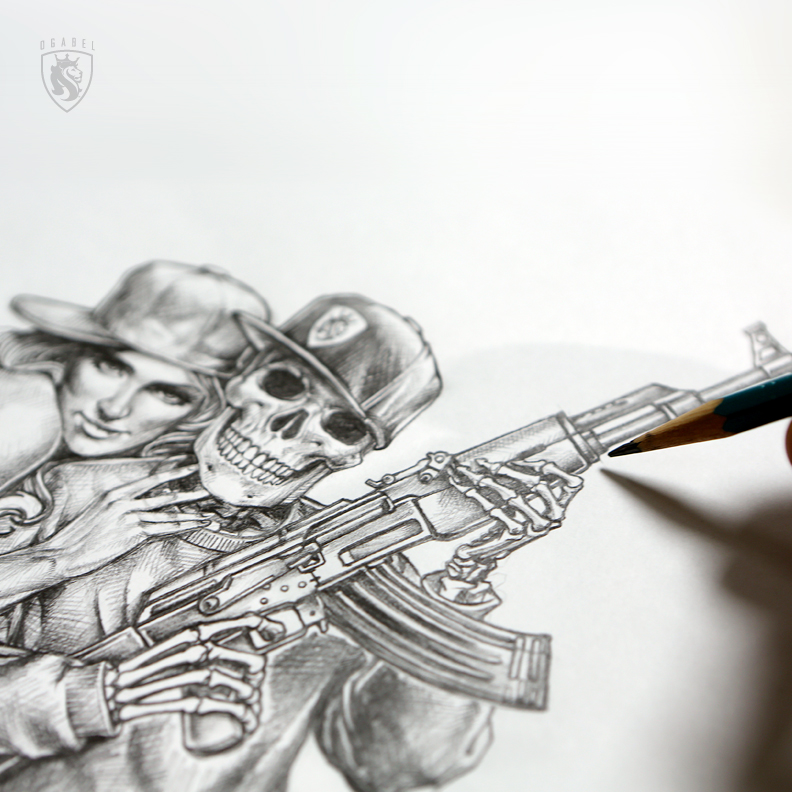 Final sketch before it is scanned and re created in Adobe Photoshop below.
Below is the final illustration as it will adorn the front of tees and back of hoodies.
You can purchase one of these on our site www.shopogabel.com and take advantage of free shipping within the continental US.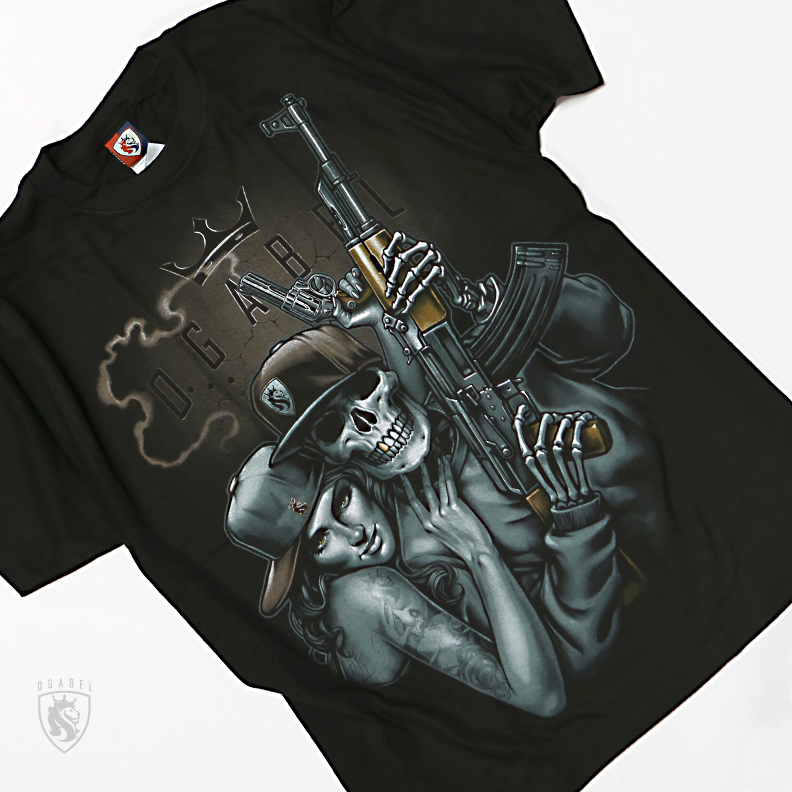 Explore Popular Articles
This year has been a crazy roller coaster of a ride made up of unprecedented events nationally and g

Have you at one point or another felt so passionately about something that you just can't seem to ge

Playing Cards have been around for a very long time. Some say that they may go all the way back as f